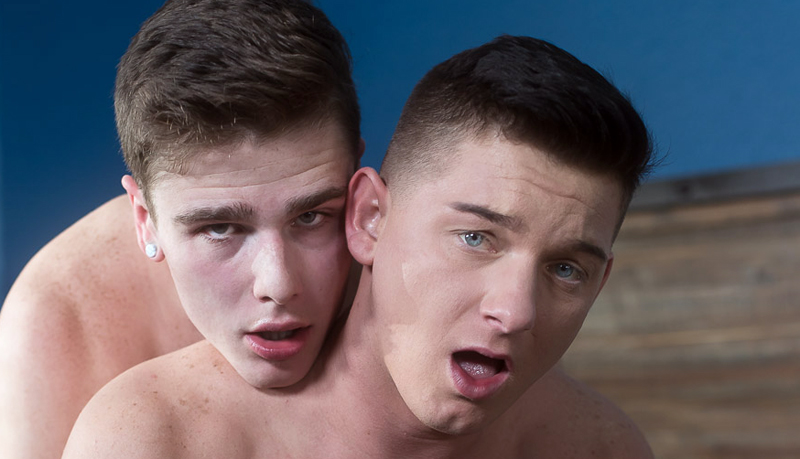 Kieran Tate debuts, getting topped by Travis Stevens
Travis nails the new boy in 'Introducing Keiran Tate' from Helix.
Blue-eyed Kieran Tate is the freshest addition to the Helix family. Texas-born Travis Stevens asks every erotic query you're curious about, then the newbie's neither regions get a gold-star suck job. After opening Tate's tunnel, Travis breaks his hole in with a bareback bone-thrusting, then turns him over and enters again.