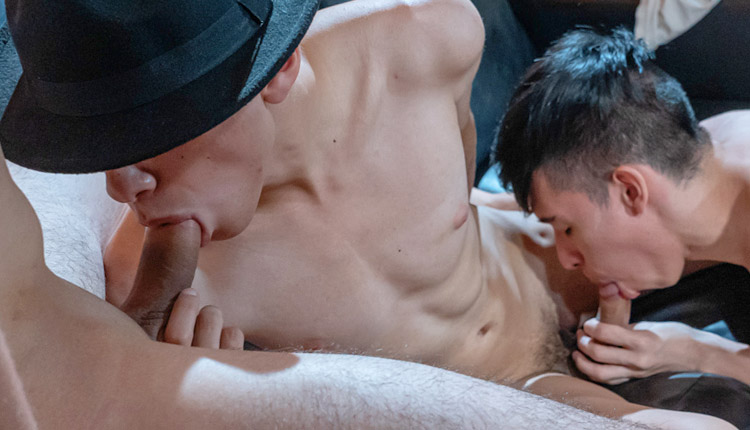 Lance Mayer, Antu Burghos & Audrey Jones
Three Latino twinks fuck in 'Give Me More Tango' from Helix Studios.
In part 6 of 'Buenos Aires Tango Boys,' Lance Mayer and Audrey Jones show off their dancing skills before Antu Burghos rewards their show by sucking both boys. Audrey then fucks Antu, who's first spit-roasted and finishes in the middle of a train with Lance screwing Audrey.