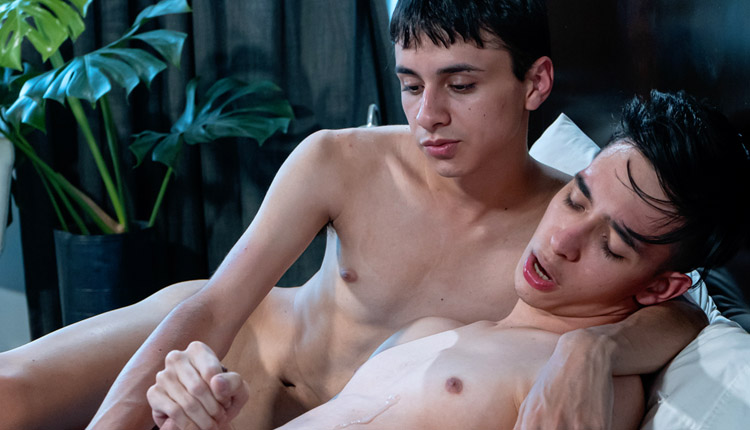 Lance Mayer bangs Antu Burghos
Lance tops Antu in 'The Boy from the Tour' from Helix Studios.
In part 1 of 'Buenos Aires Tango Boys,' Antu Burghos is a tourist who meets Lance Burghos, and they return to his hotel. Lance gets his cock licked by Antu and has his own sucked in return, until Antu's ass is dilated and ready for Lance's penis. Lance begins to fuck him hard, then Antu gets on all fours, like an animal in heat. When Lance can't take it anymore, he unloads his semen on Antu's ass.