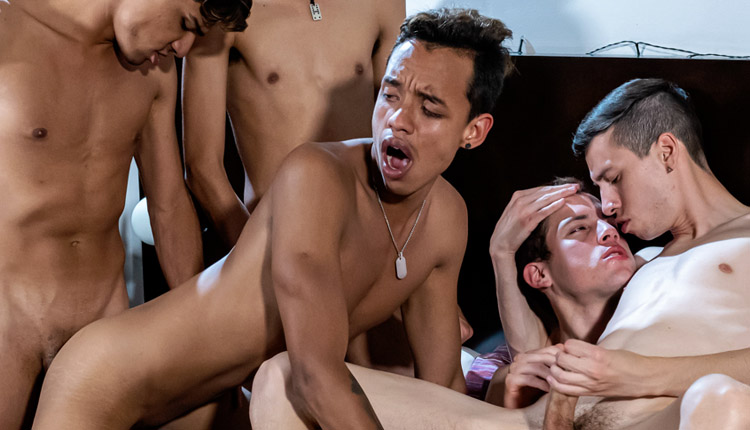 Latino twink orgy in 'Red Hot Festivities'
Five boys romp in part 4 of 'Red Hot Festivities' from Helix Studios.
After the New Year's Eve party, Felix Harris, Tommy Ameal, Cesar Rose and Mark Wolf went to visit Giorgio Angelo, who was unable to go to dinner. It doesn't take long to start kissing and touching each other in bed. Soon they take off their clothes and suck dicks before penetrating each other. It's a hot orgy to start the year, with various penetration poses and hot ends in mouths and asses.