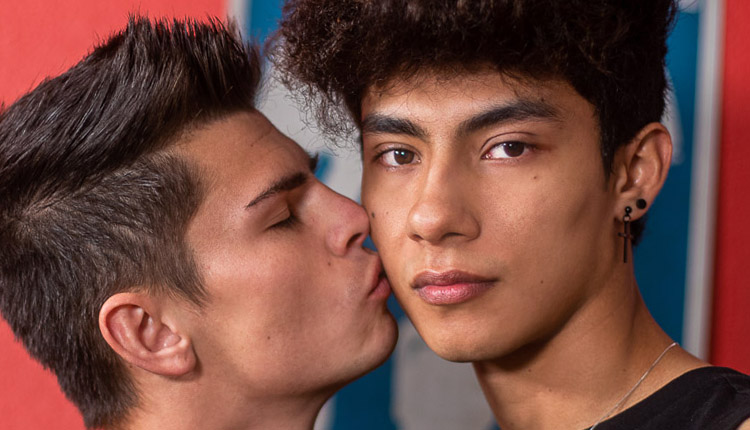 Luca Ambrose & Seth Peterson flip-fuck
Seth screws Luca and vice-versa in 'Can I Play?' from Helix Studios.
Seth Peterson is in the park when Luca Ambrose saunters up and some heavy flirting starts. Back at Seth's place, he pushes the bronze beauty onto the bed and downs that dick before Luca returns the favor. Seth eats Luca's ass before Luca hops on his hog and takes it for a ride. Then Seth asks for a fucking and Luca pounds him, and finally Seth fucks Luca's sweet seat once again.