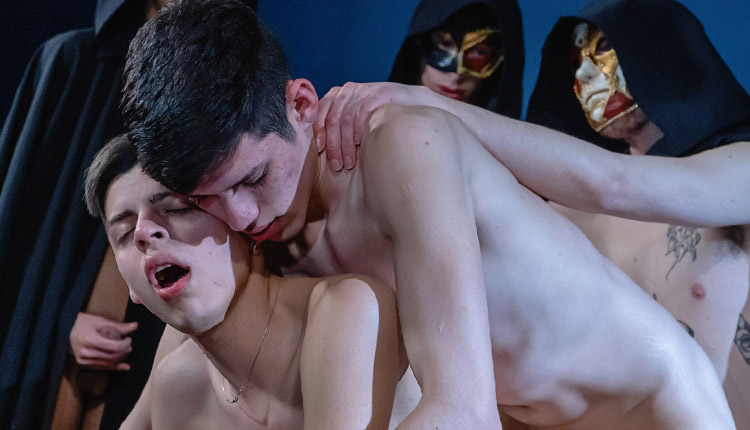 Mark Wolf & Derek Nagy in 'Brotherhood Sessions'
Mark and Derek get dominated in part 4 of 'Brotherhood Sessions' from Helix Studios.
Derek Nagy and Mark Wolf are very submissive as a masked man forces them to suck six dicks. Then they both take cocks at both ends and the orgy goes on until the obedient boys get on all fours, leaving both asses to be penetrated as they await their Master's discharge on their faces.