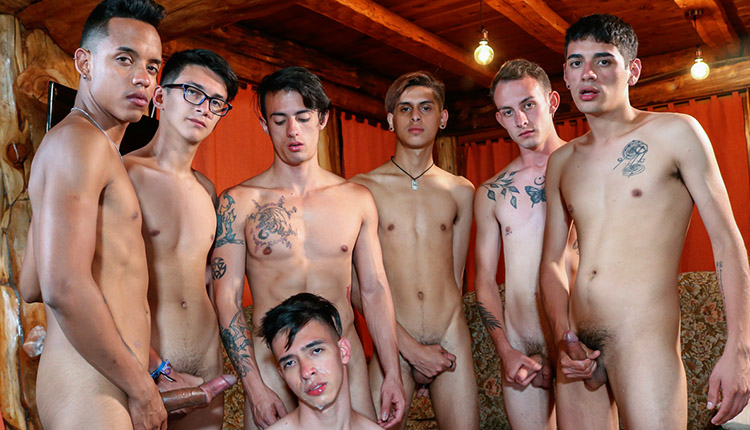 Patagonia Funny Adventure finale
Seven twinks suck and fuck in 'Latin Fire' from Helix Studios.
In the last episode of this series, the Latino boys goodbye to their vacation with a super gang-bang. One of them dares to be the first and ride one of those cocks, then others allow themselves to be penetrated or penetrate another. There are many butts bouncing and the moans intersect in a feast of pleasure. After a lot of sex and pumping, the last ones to join the party kneel down to receive the cum shots of five guys.