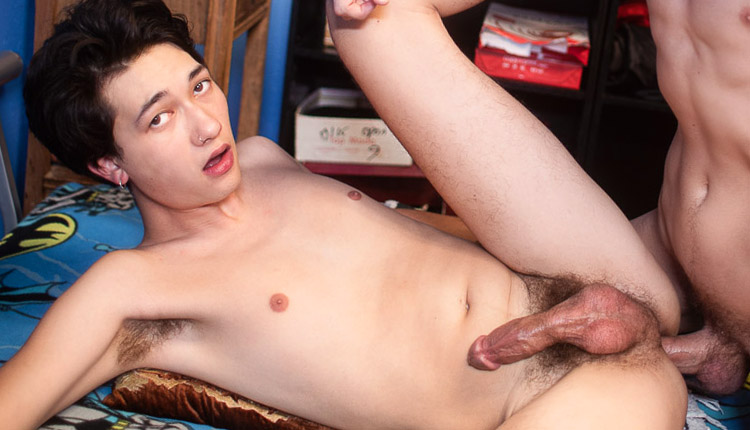 Reece Jackson & Jacob Hansen flip
Reece and Jacob swap on top in part 2 of 'Pup Play' from Helix Studios.
Reece Jackson gets into some pup-play with hot blond Jacob Hansen. Reece gets on his knees, and sucks his puppy's piece, then eats that hole and slips in a butt plug with a tail before boning the puppy's posterior. Then the boys flip, and Jacob heaves hog into Reece's righteous rump, causing cum to careen out of Reece's rod.