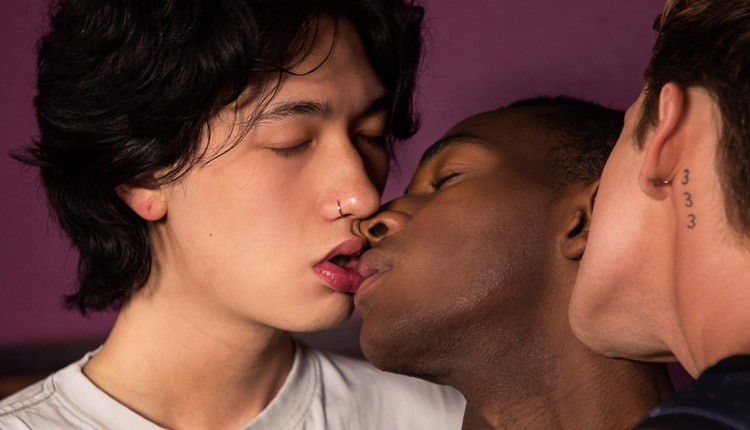 Reece Jackson, Kai Taylor & Garrett Kinsley
Everybody bottoms in 'How to Build a Perfect Threesome' from Helix Studios.
Reece Jackson is building a shelving unit when Garrett Kinsley and Kai Taylor turn up. After the pair help deliver a well-built unit, Reece thanks the handy hotties in his bedroom. The twinks take turns on one another's appendages, then Reece jimmies his jock inside Kai's tunnel. Garrett and Reece fill the brown beauty full of fuck, then Reece rides Garrett's groin while Kai fucks his face. From here on out, it's a boy bang-a-thon.