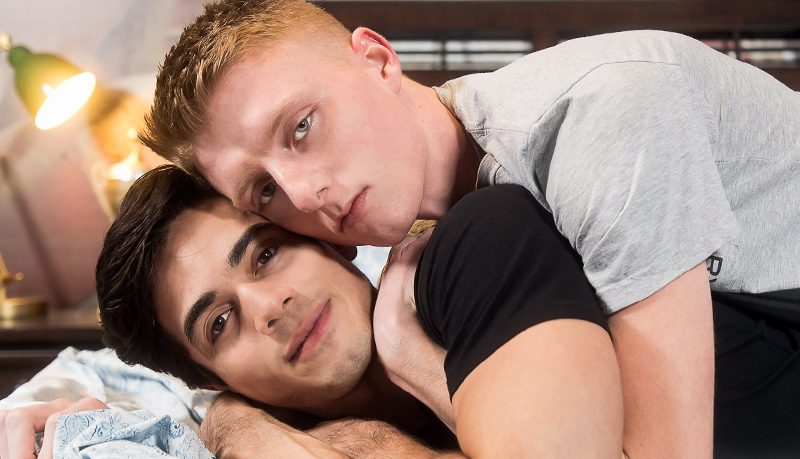 Richie West bangs Ashton Summers
Ashton welcomes the new boy in 'Introducing Richie West' from Helix Studios.
Excited to break in new boy Richie West, Ashton Summers slips his jeans down and wraps his Puerto Rican lips around Richie's dick. Summers receives some reciprocation, then the newbie slips his hips between Ashton's legs and plunges his piece in balls-deep. Ashton hikes his knees for an even deeper drilling as Richie amps up the smash speed. West starts to slide Summers' legs to the side and Ashton arches that beautiful back, on all fours. West dips his wick back in the bronze booty and hits it hard.