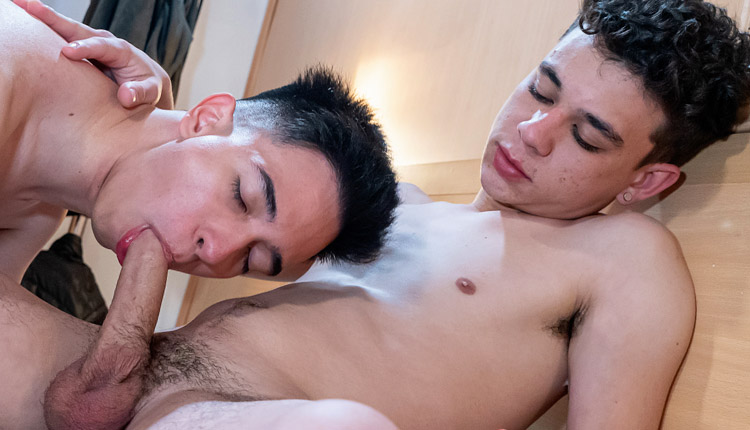 Rick Lennon fucks Antu Burghos
Rick tops Antu in part 1 of 'Ski Winter Ride' from Helix Studios.
Antu Burghos and Rick Lennon are enjoying their winter vacation and decide to go to the cabin. After kissing, Antu sucks Rick's cock until Antu is ready to sit on a penis. He slowly shoves it inside, giving up his tail. Then they fuck on the bed in all positions until Antu unloads on his belly.