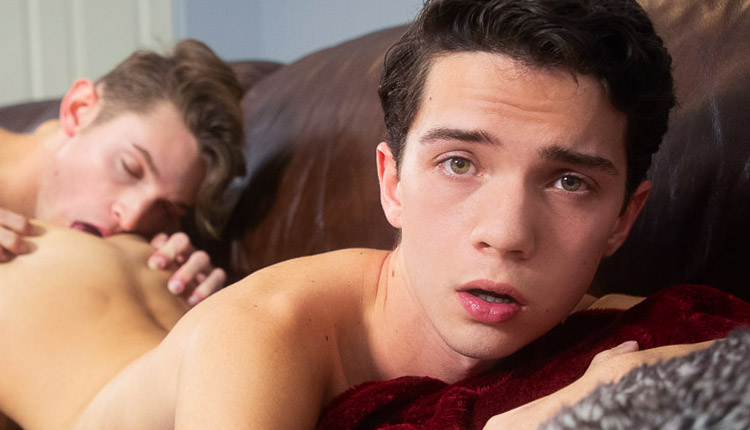 Sam Ledger & Garrett Kinsley flip
Sam tops Garrett and vice-versa in a 'Blind Date' episode from Helix Studios.
Garrett Kinsley kisses Sam Ledger, igniting an incredibly erotic strip sesh that leads Ledger to his knees, deep-throating that dick. Then Garrett goes hard on Sam's hammer, tongue-fucks his hole, and eases his cock in. Sam takes a bouncy ride, then orders up an ass-fucking of his own and fucks the cum right out of Garrett.