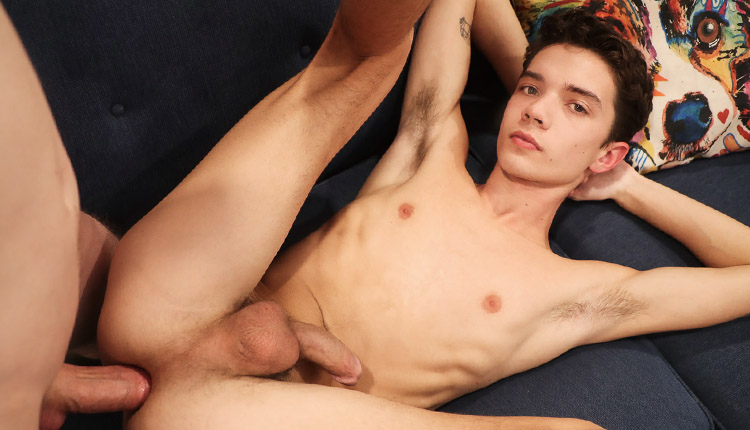 Sam Ledger & Spencer Locke flip-fuck
Sam and Spencer both bottom in 'The Taste of Twink' from Helix Studios.
Spencer Locke and Sam Ledger are locked in a lusty lip embrace before Sam drops to his knees to get a big gulp of cock. Then Spencer sucks the boy's bone before Sam spreads Spencer's checks and dines. Sam stands and plunges his dick deep into the dude. He dishes dick in doggy for a while, then rides Spencer's cock raw, and hard. Finally, Sam's on his back and explodes all over his stomach.