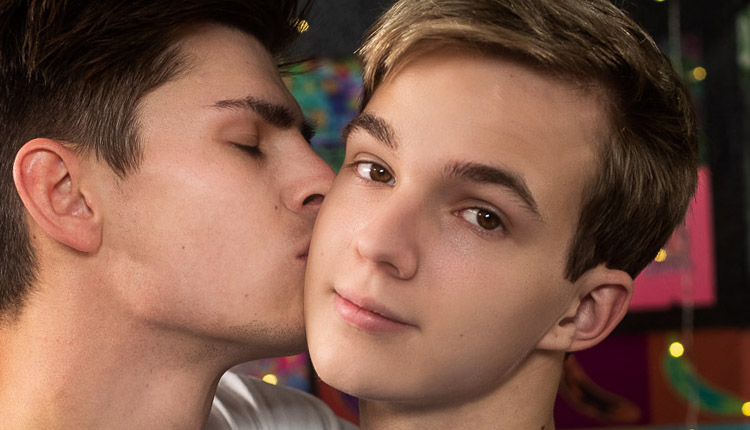 Seth Peterson pokes Billy Quinn
Seth's on top in 'Lil Billy' from Helix Studios.
Seth Peterson wraps his arms around new cutie Billy Quinn, then slips between the blond's legs and eats the boy's bone. The tasty twink serves up his own suck job before Seth throws him on the bed, tongue-fucks the lil' fella ferociously, and slides his hog in deep. After bangin' the boy out on his side, Seth orders Billy onto all fours and fucks again until Billy explodes in an avalanche of erotic ecstasy.