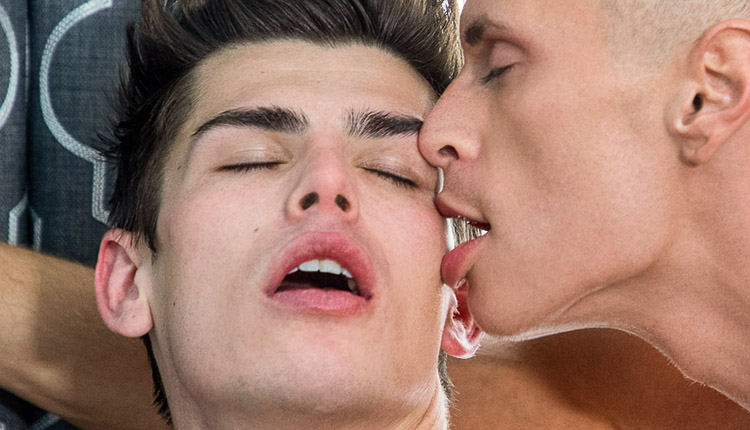 Seth Peterson & Troy Accola flip-fuck
Seth and Troy both bottom in a 'Hookup Stories' episode from Helix Studios.
Seth Peterson shares details about a Pride hookup with Troy Accola. First, Seth pounds the boy's piece down his throat, and Troy returns the favor till he's ready to eat that ass. After a meal, Troy aims his appendage and gets to grinding. Next, Seth crams his cock inside Troy's tunnel and slams the spunk right out of him.
Helix model page: Troy Accola