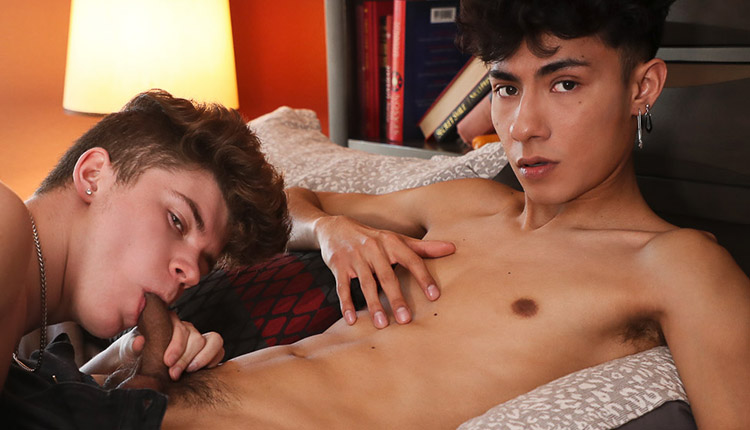 Silas Brooks bangs Luca Ambrose
Silas screws Luca in 'Twink on Top' from Helix Studios.
Luca Ambrose and Silas Brooks kiss and strip while falling into bed. Silas gives Luca some luscious head, then orders up a suck job for himself. After fucking Luca's face, Silas gets his tongue busy in his ass, then orders his boy onto the best seat in the house. Luca takes a raw ride before Silas bangs him out in several positions until Luca launches a lusty load.