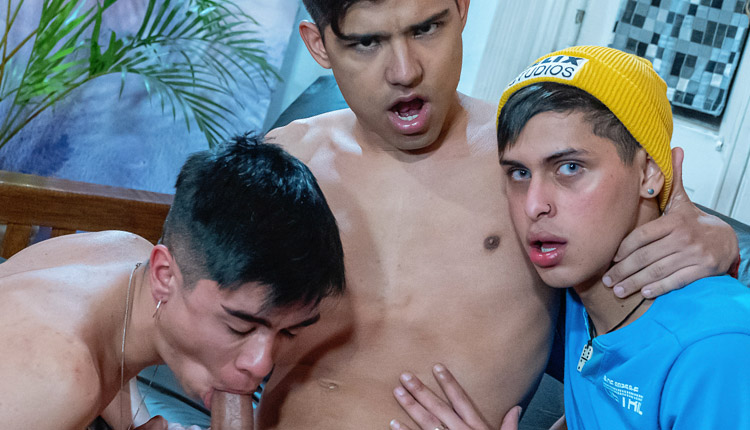 Ski Winter Ride orgy finale
Eight Latino twinks go at it in the closer of 'Ski Winter Ride' from Helix Studios.
Eight young Latinos return to the cabin tired and wanting to have a good time. Kisses begin in pairs, then they move to threesomes and couples, and the bottoms show their asses to be groped. Young cocks enter and leave the asses at full speed until holes are filled with cum and the guys finish each other off.