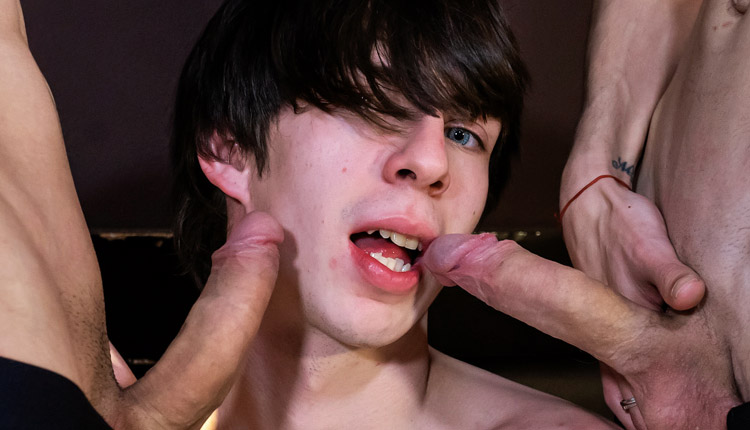 Sly Conan & Daryl Briggs nail Nico Butti
Daryl and Sly screw Nico in a 'Wet Dreams' installment from Helix Studios.
Nico Butti sleeps in his bed one night, but his dream leads him to think of Daryl Briggs (Daryl Costa) and Sly Conan. He dreams that his friends kiss his whole body, and from behind Daryl eats his rear while Sly makes him swallow his penis. They both penetrate him until they put their penises on his lips to finish their work.