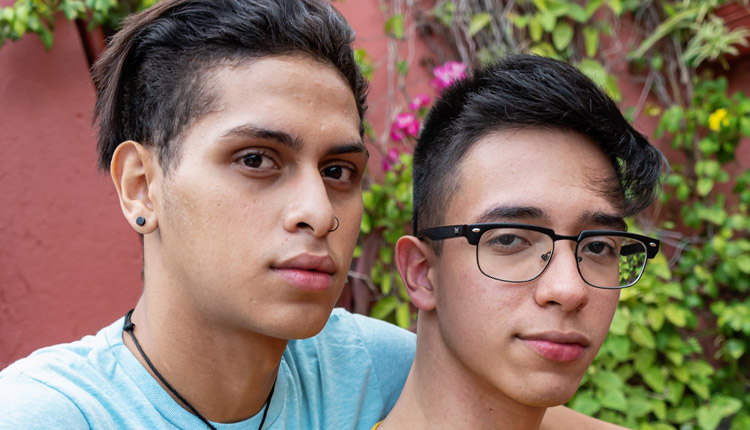 Tommy Ameal bangs Antu Burghos
Tommy tops Antu in 'The Boys of the Lake' from Helix Studios.
In part 3 of 'Patagonia Funny Adventure,' Antu Burghos and Tommy Ameal go to an outdoor patio where Antu sucks Tommy deep, then leans on the fountain so Tommy can spread his buttocks and suck his ass. Tommy grabs his cock and shoves it into Antu's hole before they go to the bedroom so Antu can get rammed again until Tommy unloads his milk on Antu's ass.