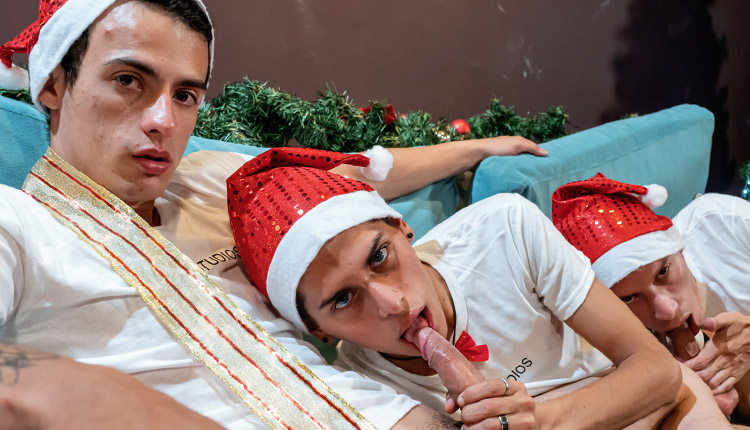 Tommy Ameal, Daryl Briggs & Sly Conan
Sly screws Tommy and Daryl in 'Santa's Gift' from Helix Studios.
In part 3 of 'Red Hot Festivities,' Sly Conan, Tommy Ameal and Daryl Briggs (Daryl Conan) enjoy their Christmas tree when things get hot. They lick their pricks and Tommy is fucked by Daryl as Sly orders, but then Sly joins a train from behind. Daryl rides Tommy while Sly puts his member in their mouths before he fucks Daryl. Finally, Sly and Daryl pump loads into Tommy's mouth and his cock explodes as well.