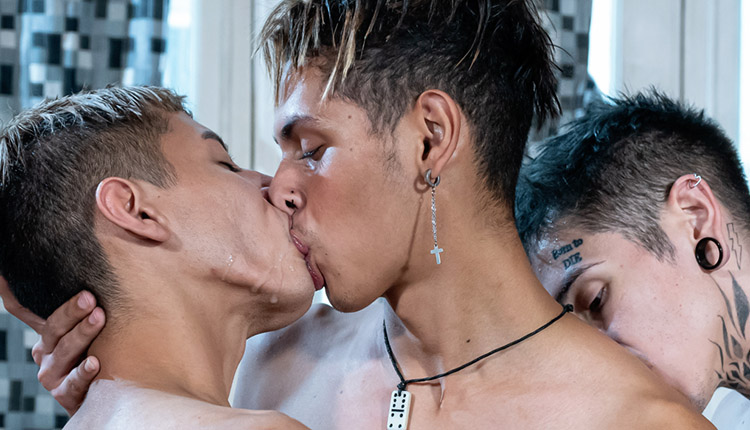 Tommy Ameal, Edwin Mendez & Neil Travis
Neil debuts in part 4 of 'Acqua Latinos' from Helix Studios.
In the fourth episode of 'Acqua Latinos,' Tommy Ameal and Neil Travis start by sharing a suck of tattooed Edwin Mendez' cock. Neil then kneels to suck both Tommy and Edwin, who then fucks the hungry bottom. Tommy gets a turn taking Edwin's prick, and they finish with Neil getting a double facial of Latino twink goo.