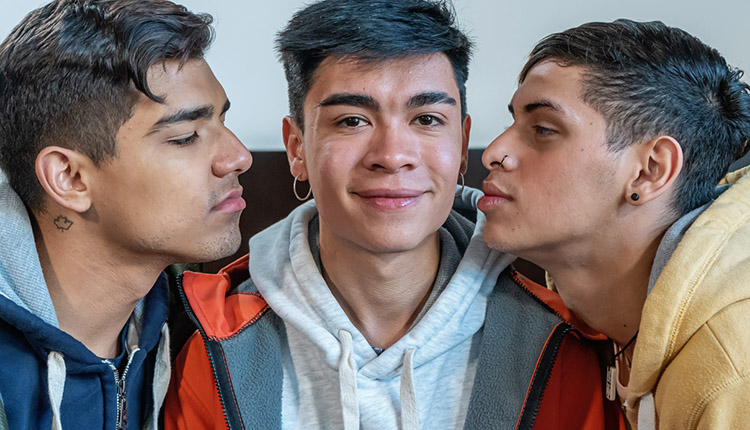 Tommy Ameal, Troy Mason & Felix Harris
Tommy and Troy both bottom in part 3 of 'Ski Winter Ride' from Helix Studios.
Felix Harris and Tommy Ameal are throwing snowballs and accidentally hit Troy Mason. Instead of getting mad, Troy joins the party that ends in hot sex at the cabin. In the room, Troy begins to suck two cocks as Felix prepares to fuck Troy. After getting it in both ends, Troy gets in the middle of a fuck train, and finally he gets a shower of semen all over his face.