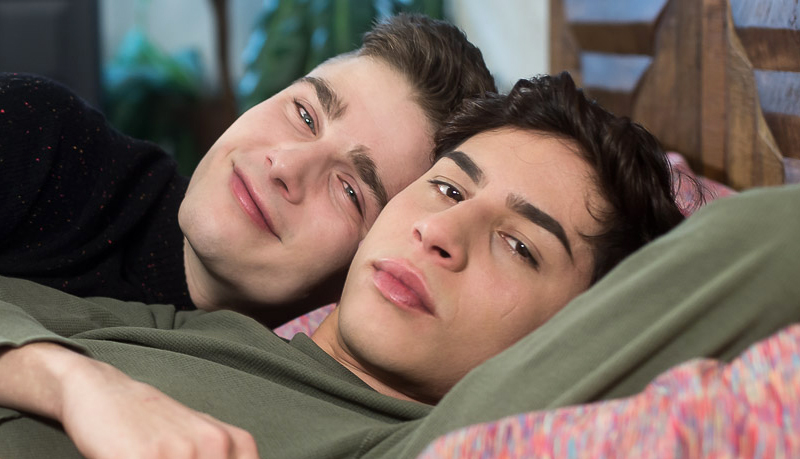 Travis Stevens shags Aiden Garcia
Travis tops Aiden in 'Busting Big' from Helix Studios.
Travis Stevens takes the lead, lending his lips to Aiden Garcia's groin for a deep-throated opener. In a sultry 69 session, Aiden eats every ounce of dick Travis can serve, while the dirty blond breaks into Aiden's ass with his tongue. Aiden squats on his dude's D, enjoying the bounce and stroking his dick. After an all-fours fucking, Aiden takes it on his back until he splashes spunk nearly to his neck.