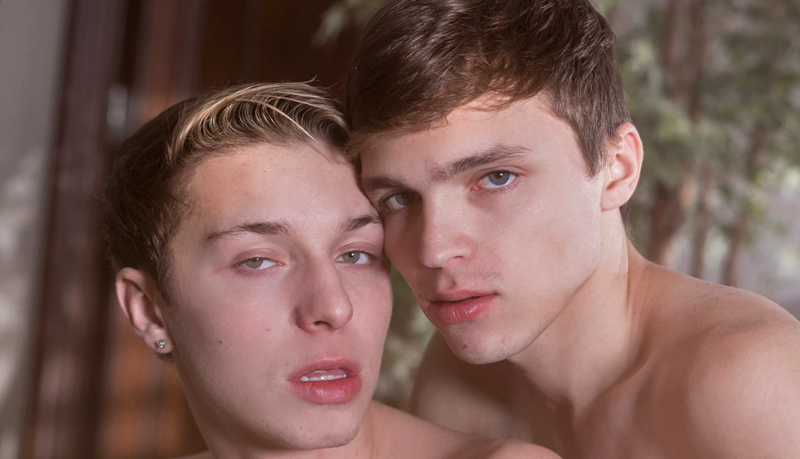 Tristan Adler fucks Jacob Hansen
The boys respond to questions and requests in another #Helix scene.
Tristan Adler and Jacob Hansen get raunchy in #Helix, answering questions and acting out requests submitted on Twitter. Tristan winds up tongue-deep in Jacob's hole, then replaces his tongue with that thick dick and does the dude doggie. Jacob thanks him by sucking a sampling of that dong before reverse-cowboy-bucking on the boy's beast.