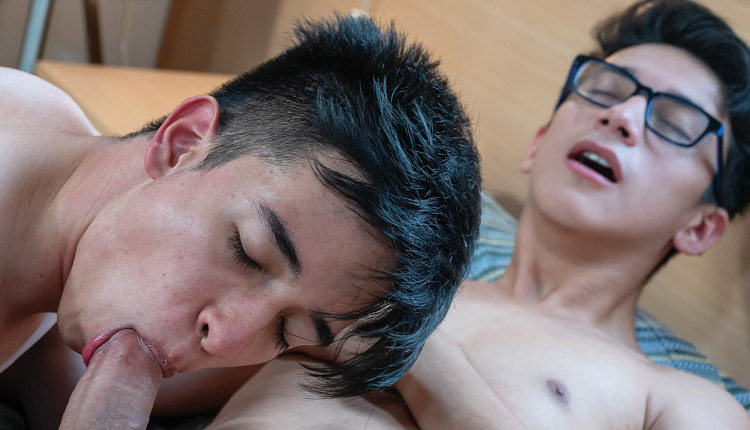 Vincent Landi fucks Antu Burghos
Vincent tops Antu in 'Hot Trekking' from Helix Studios.
In part 4 of 'Patagonia Funny Adventure,' Antu Burghos meets Vincent Landi while trekking and they go straight to bed. Soon they are naked and Vincent fucks Antu's mouth. Then Antu surrenders his tail, and they fuck with a lot of youthful energy. They keep switching positions in a sexual frenzy until Vincent cum and puts his penis back in and they kiss until Antu releases his load.