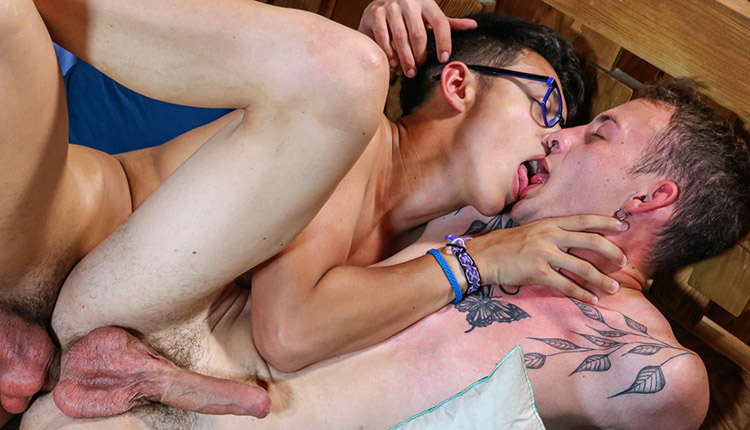 Vincent Landi fucks Italo Van Ewen
Vincent tops Italo in part 1 of 'Patagonia Funny Adventure' from Helix Studios.
Our young Latinos travel to Patagonia, where they meet other boys who want to be intimate. First it's Italo Van Ewen and Vincent Landi who go straight to bed. Italo sucks Vincent, who pulls Italo's pants down to grope his ass, lick his fingers, and stick them in. Italo sits on Vincent's cock, bouncing with pleasure, then they lay on their side, and finally Italo puts his legs up and gets fucked more until they both explode.