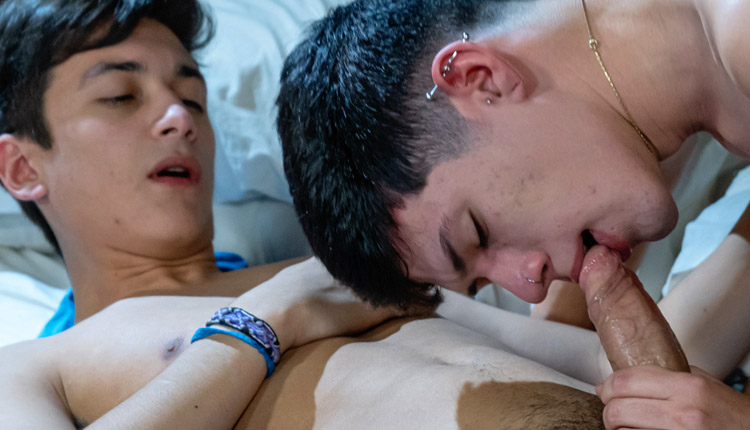 Vincent Landi fucks Yarev Weiss
Vincent tops Yarev in part 1 of 'Meet Me in Buenos Aires' from Helix Studios.
In this new series' first hot encounter in Buenos Aires, 18-year-old Yarev Weiss meets Vincent Landi. They roll on the bed and Vincent gives him his hard penis to lick. Vincent paws Yarev's rear and starts fucking, first on the bed with his legs up, and then on his side.