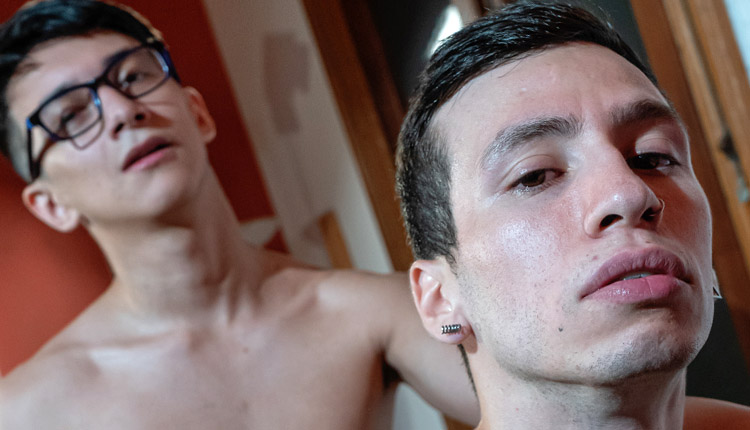 Vincent Landi screws Cesar Rose
Vincent debuts and tops Cesar in 'Dancing Tango is So Hot' from Helix Studios.
In part 7 of 'Buenos Aires Tango Boys,' Vincent Landi holds his dance partner Cesar Rose's mouth tightly while he stimulates his nipple. On the couch, Cesar sucks Vincent eagerly and then lets his rear be enjoyed. Vincent penetrates Cesar, who rides the hard cock. As they kiss, Cesar finishes all his cum on himself and his partner, with a penis still inside his ass.