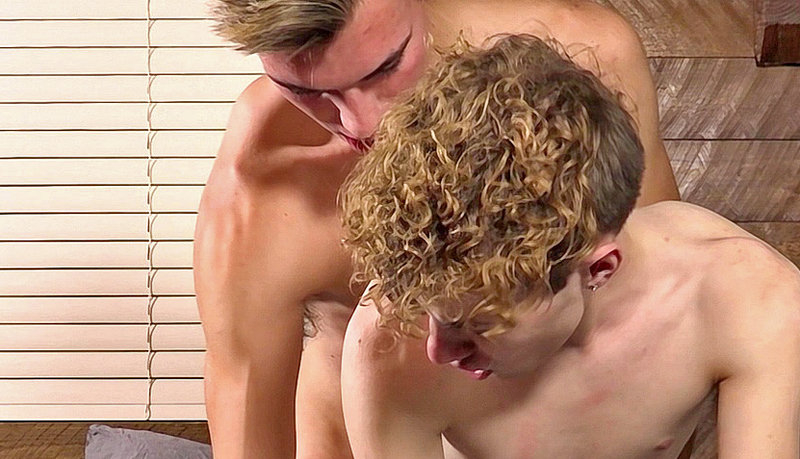 Aiden Palm pokes James Stirling
'In Bed With Bareback Boys' from Home Made Twinks sees Aiden fucking James.
James Stirling and Aiden Palm know how to create something horny and hardcore themselves. They've got a static cam set up and a hand-held one, getting us right into the action while they suck those young cocks and Aiden slides in to fuck his little friend.