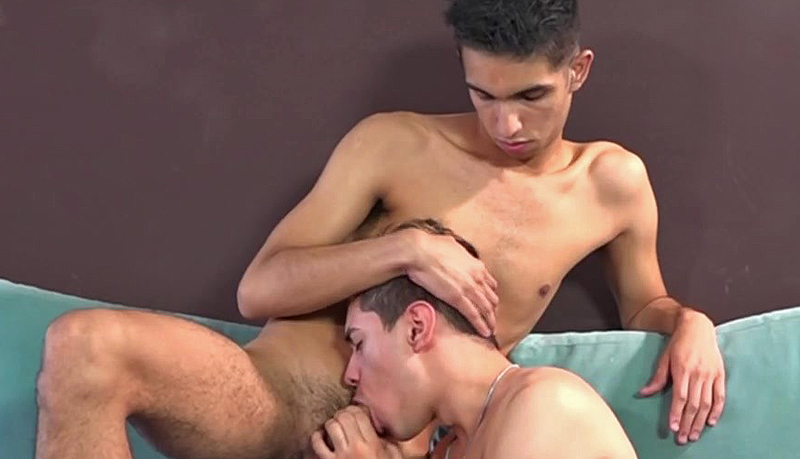 Fabrice Rossi screws Jules Mason
Fabrice fucks Jules in a Latino twink session from IO Macho.
Fabrice Rossi and Jules Mason are kissing on the couch and it isn't long before they're naked. Jules gives Fabrice a blowjob and receives a good ass-licking in return. Then Fabrice takes him from behind and the boys bareback-fuck all over the sofa until Jules has cum on his stomach and dripping from his asshole.