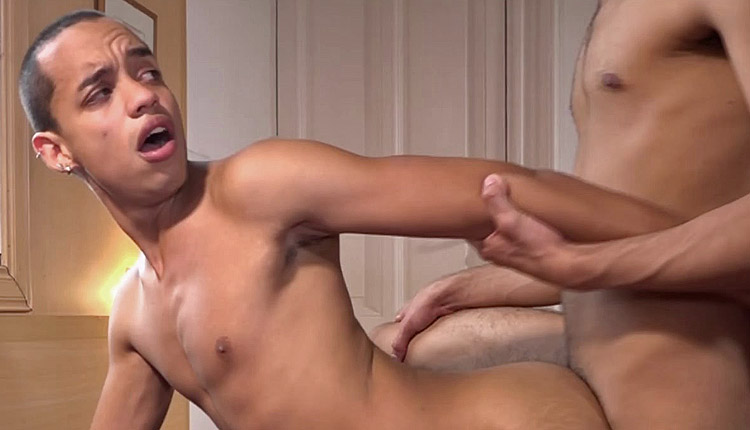 Fabrice Rossi shags Giorgio Angelo
Fabrice fucks Giorgio in a Latino twink-on-twink session from IO Macho.
Fabrice Rossi and Giorgio Angelo roll around on the bed, kissing and stripping, until Giorgio can get his lips wrapped around his top's big cock. Then he offers up his Latino ass for Fabrice to lick, before feeling the meat slide in. Fabrice bareback-fucks the boy and doesn't stop until Giorgio has cum on his stomach and dripping from his hole.