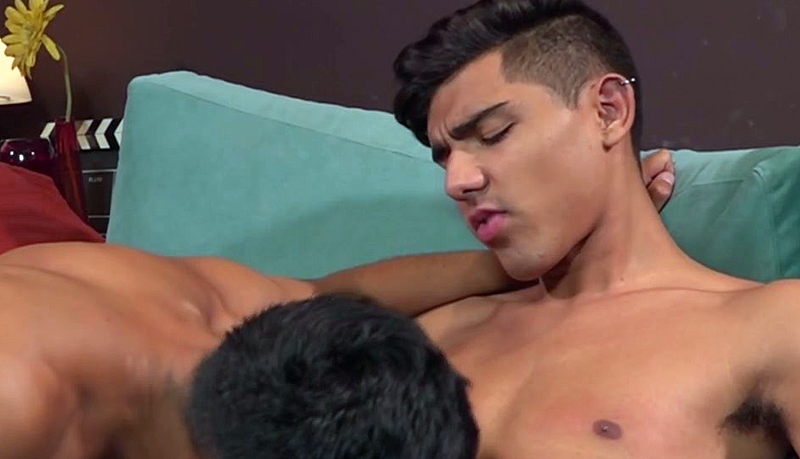 Felix Harris humps Anibal Garces
Felix fucks Anibal in a Latino twink-on-twink session from IO Macho.
Young Latinos Felix Harris and Anibal Garces make out on the sofa. By the time they're naked, Felix is getting his dick sucked and Anibal hops on for a raw ride. Felix takes his bottom from behind and fucks him deep and when they're done, Anibal is wearing both of their cum loads.