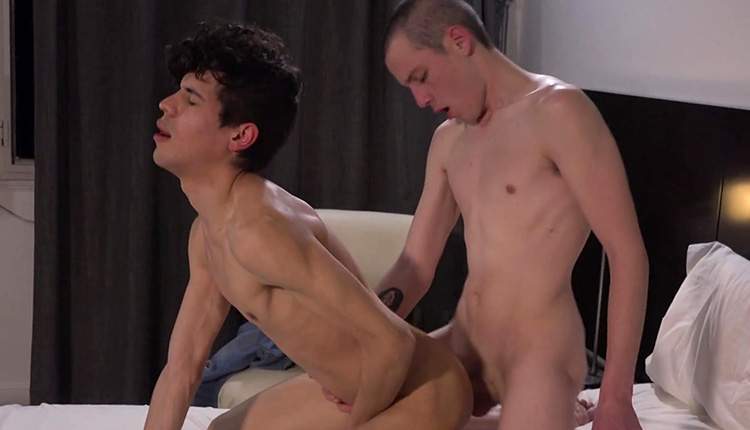 Mark bangs Maykol Paris
Mark screws Maykol in a Latino fuck session from IO Macho.
Mark and Maykol Paris are hanging out and soon both boys are working up a boner and Maykol jumps on the bed to give Mark a blow job. Maykol enjoys a good ass-licking, then Mark replaces tongue with stiff cock and bareback-fucks his bottom in a variety of positions. Finally, Maykol ends up legs in the air with cum dripping from ass and cock.