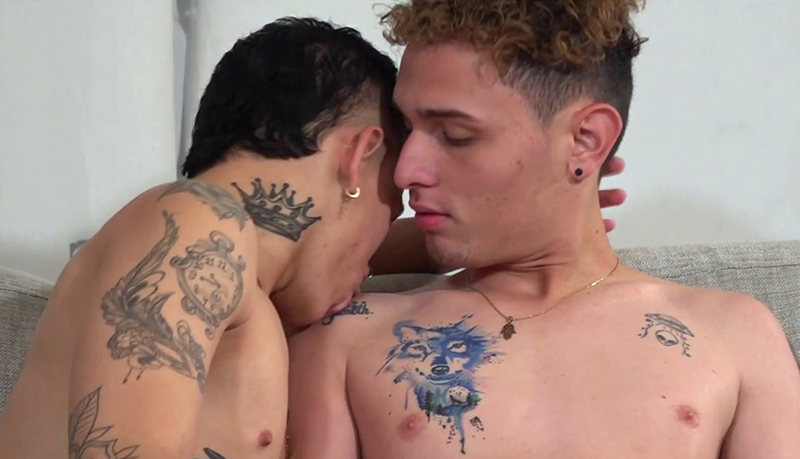 Mateo Acuna fucks Jason
Mateo bangs Jason in a Latino twink-on-twink session from IO Macho.
Young Mateo Acuna and Jason Rinaldi are kissing on the couch and it isn't long before the boys are naked. Jason sucks Mateo's dick and once it's hard he hops on for a raw ride. The bareback fucking continues, with Jason's legs in the air as he strokes out a gusher, while Mateo pumps his skinny ass full of cum.