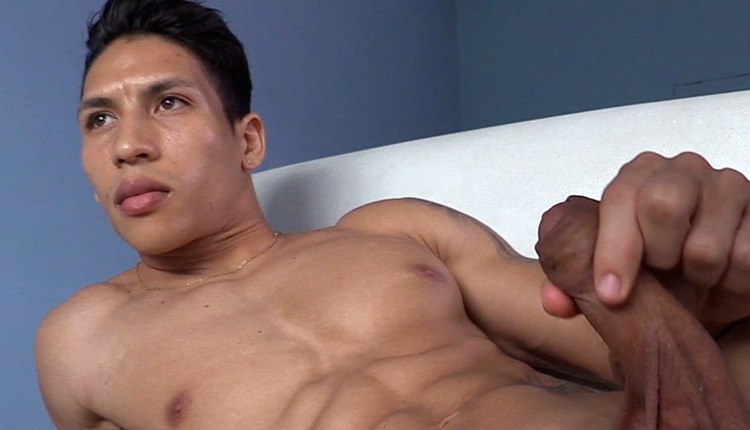 Ronaldo rubs one out
Ronaldo pulls his pinga in a solo session from IO Macho.
Ronaldo, a sexy and buffed young Latino jock, aslowly strips naked and flexes his muscles. Standing, the inked young man gets busy working up a boner. Once he's there, Ronaldo kicks back on a sofa, starts jerking off and slowly works toward climax. By the time he's done, cum is running down his cock and off his fingers.