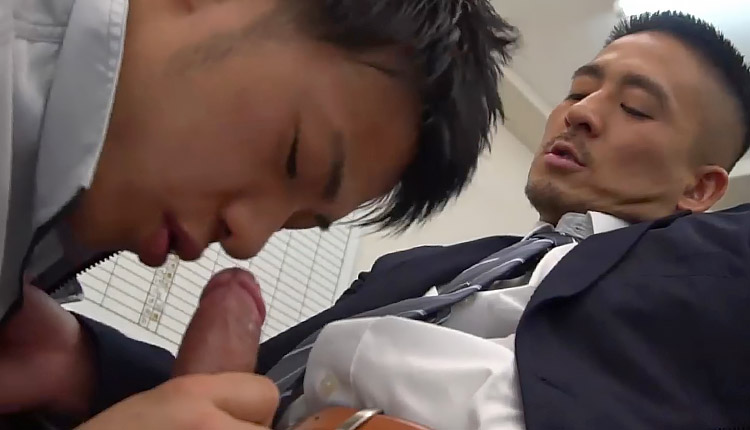 Hiroya hammers Kouki
Kouki gets it in 'Wet Hot Hiroya Summer' from JapanBoyz.
Japanese worker boy Kouki comes to the office with the best intentions but ends his first day cumming all over his abs as his new boss, Hiroya, fucks a load out of him. Handsome pup Kouki gets face-fucked, sucked off, rimmed, fingered, and then then slammed across the desk and the copying machine.