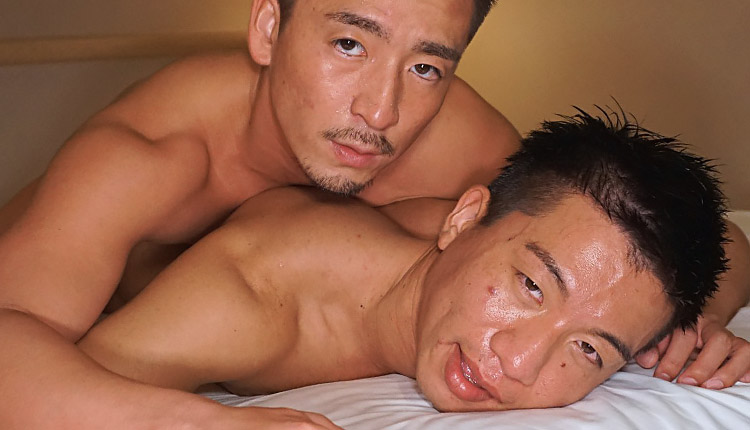 Hiroya hammers Reach
Hiroya tops Reach in 'Bad Boy Bareback Fuck Buds' from Japan Boyz.
Hiroya and Reach start with a kiss and Hiroya dropping down to suck Reach's cock. Reach crouches on hands and knees for Hiroya to rim his hole. Hiroya stands to offer his cock for a wet blowjob, then kneels behind Reach and slams his dick in. Eventually, Reach rolls onto his back and Hiroya drills in, then pulls out to splatter Reach with cum from chest to crotch.
JapanBoyz model page: Hiroya
JapanBoyz model page: Reach