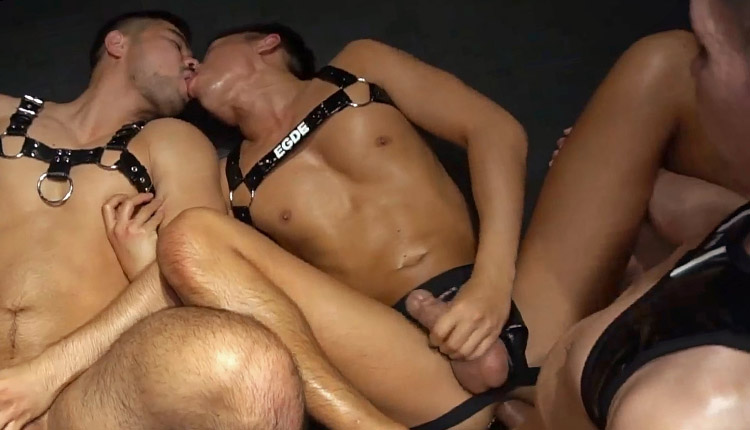 Hiroya & Tosuke top Reach & Rio
Rio and Reach bottom in a 'Wet Hot Hiroya Summer' episode from JapanBoyz.
In a dark dungeon furnished with cells, Reach and Rio are kissing behind bars, watched by Hiroya and Tosuke. The juicy fourway turns into a suck-fest, with everyone's blowing each other, rimming their holes, then plugging Rio and Reach's insatiable asses. After the bottoms blow their wads, Tosuke and Hiroya squirt sperm into their butts.