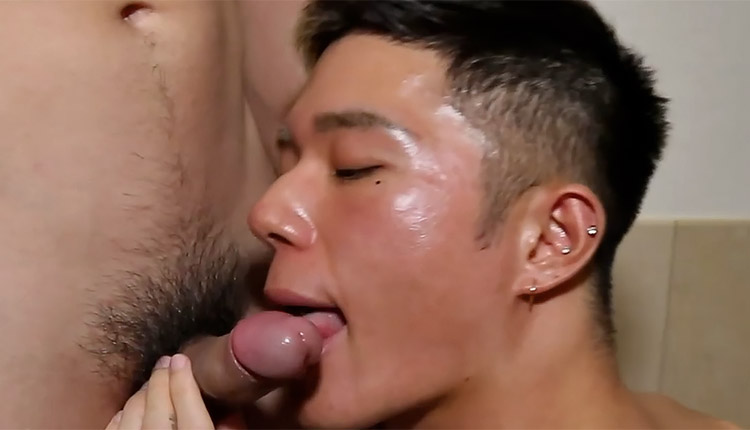 Kohei & Hiroya fuck Kouya
Kouya takes two in a 'Wet Hot Hiroya Summer' episode from JapanBoyz.
Kouya is getting his ass into gear for Kohei's cock as they soak in the tub together, and Hiroya is peering around the door as their hookup heat up. Kohei burrows his tongue into Kouya's twitching hole, then the boys start screwing. Kohei invites Hiroya to make it a threesome, and they head for the bedroom. Kouya spreads his legs as Kohei pounds in and Hiroya feeds his cock to Kouya, then hops down to take over fucking. Moving to the bed, Kouya is caught in a meaty spitroast as Hiroya fucks a load out of him.