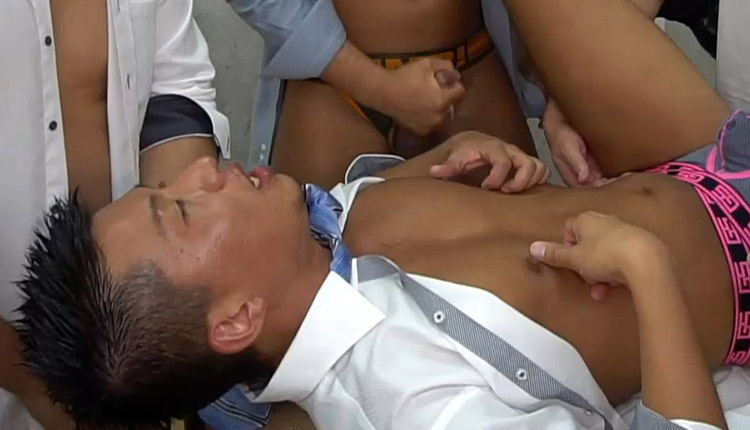 Reach & Gal in 'Office Fuck Foursome'
Reach gets tag-topped in an orgy session from JapanBoyz.
Reach and Gal lead two of their office buddies in a scorching four-way, slowly taking off button-down shirts, ties and dress pants to bang their balls into hot hungry holes. Reach gets all the cock as the three workingmen surround him and feed him dick from both ends. Splashes of juicy man-juice fly and Reach ends up drenched from face to chest to crack.