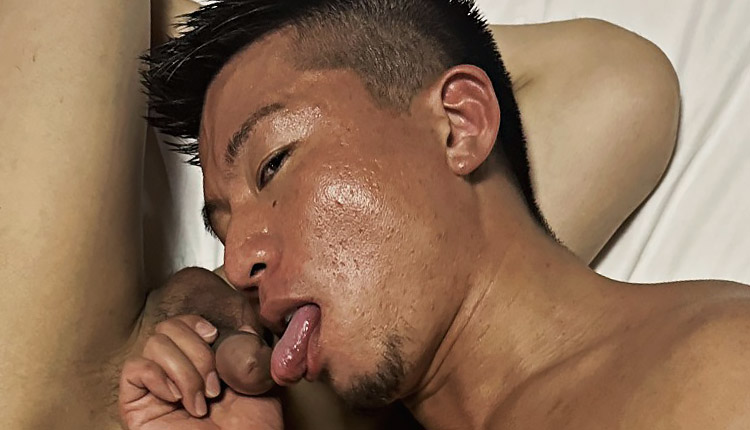 Wataru debuts with Reach
Wataru gets a facial in his first JapanBoyz appearance.
Wataru's matched up to bottom for Reach, but then he turns a bit skittish. They kiss and do some cocksucking, but after Reach rims Wataru and lubes up a finger to get down to the action, Wataru's lack of recent experience catches up with him and he's too tight to relax. They go back to sucking cocks until Reach stands above Wataru and jerks a load onto face.