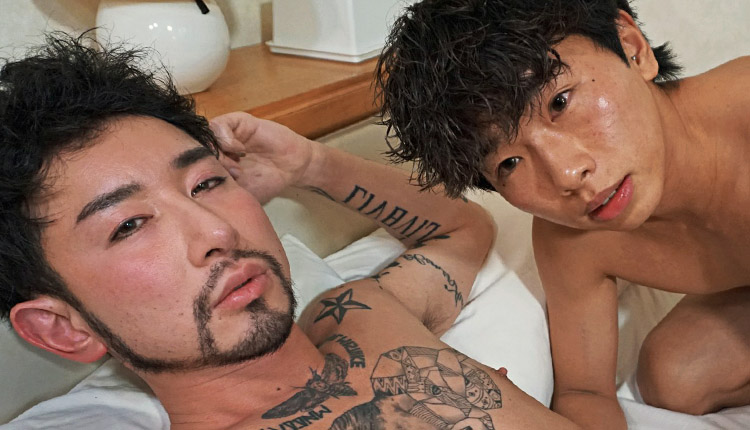 Yusaku tops Toyosuke
Toyosuke debuts at JapanBoyz in a scene with Yusaku.
New boy Toyosuke is lean, wavy-haired and handsome, and makes his debut with Yusaku. Sweet introduction kisses heat up as Yusaku travels down to Toyo's nips and cock. He lubes a finger and lets Toyosuke's butthole munch on it as an appetizer before Yusaku slides in smooth and balls-deep. Their bodies knit together in a close tight screw, and they finish with Toyo laying next to Yusaku stroking out a juicy stream.