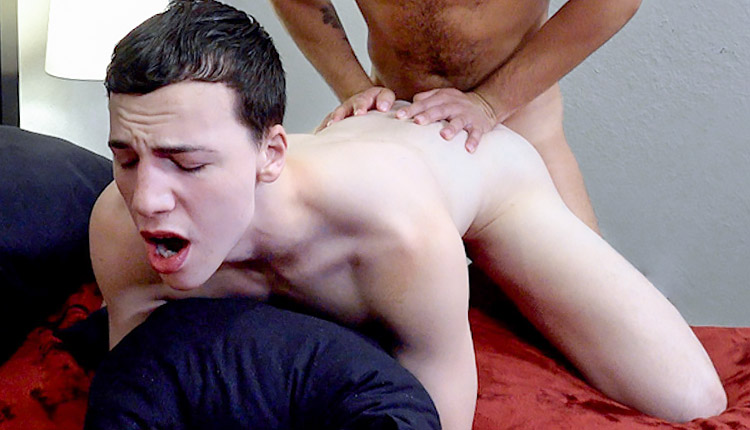 Jeremy George fucks Troye Jacobs
Jeremy tops Troy in a hardcore session from Jason Sparks Live.
Jeremy George and Troye Jacobs kiss fervidly on the bed, then Jeremy starts to service Troye's rock-hard dick. Troye's raises his legs so Jeremy can twist his tongue inside his tight ass. Penetration is deep, raw and slow, but Jeremy picks up the pace. The last stage of Jeremy's conquest has him pushing Troye face down to grind into him from behind.