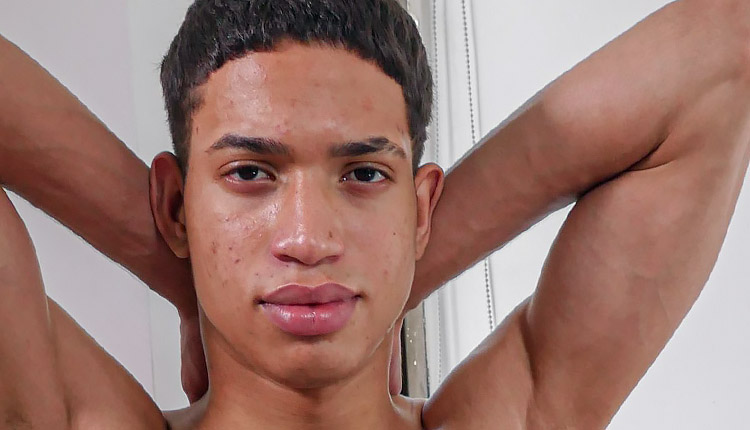 Azard Vega debut solo
Azard jerks his jock in his premiere appearance at Jawked.
Venezuelan lad Azard Vega is on the couch and his shirt is off in seconds, displaying his smooth and tightly athletic body. With his jeans off and briefs slipping down, his swelling penis freed to be played with. With a gentle sheen of sweat forming over his torso, the boy focuses on his cock, rubbing until his climax fully takes hold. For more Azard, see his Jawked model page.