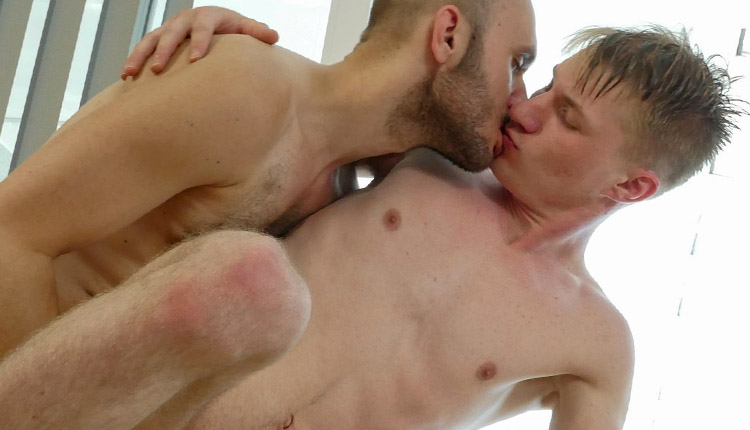 Donnie Marco screws Robbie Dane
Donnie tops Robbie in 'Splashing Seamen' from Jawked.
Robbie Dane is in the family pool when stepbrother Donnie Marco arrives, jumps in, and plants a smooch on Robbie, then gobbles his erection. They head to the gym equipment, where Donnie's penis is revealed for Robbie to taste. On the couch, the boy gets a warm length of bareback brotherly boner thrusting inside his hole, fucked from behind and on his back, finishing with a ride on his older bro's stiff length.