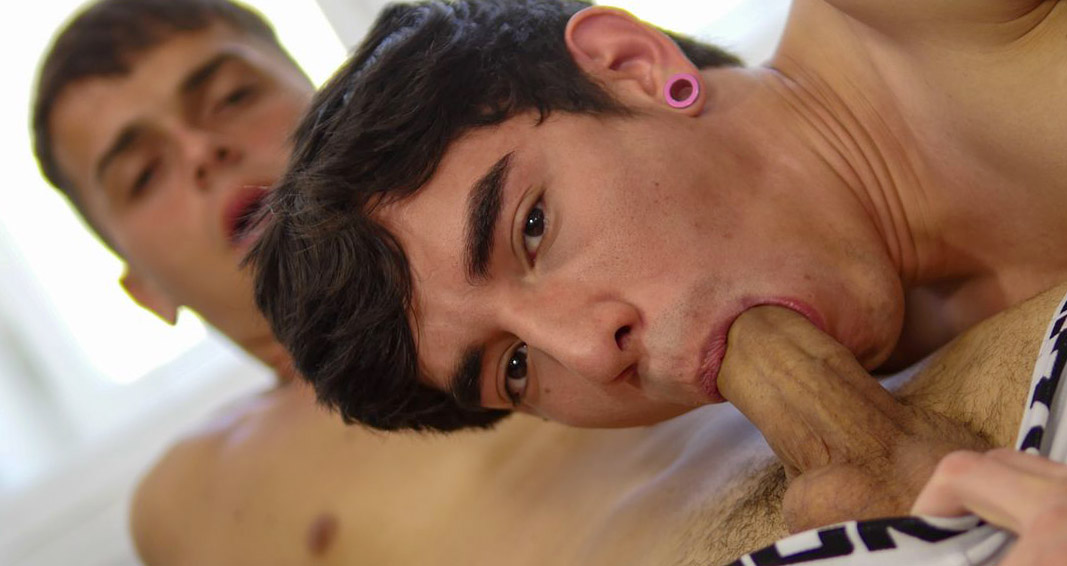 Finn Harper humps Roman Capellini
Finn rides Roman's rump in 'Riding Roman' from Jawked.
Roman Capellini starts to strip and show off his tattoos to Finn Harper, who's soon laying back and enjoying the tongue of his horny friend on his erection. He's soon returning the favor, adding some skilled licking of Finn's hot little hole. Roman's hot butt is soon punctured, his friend's raging knob pumping deep inside him, leading to a buggering from behind and a ride on the boy's engorged member.