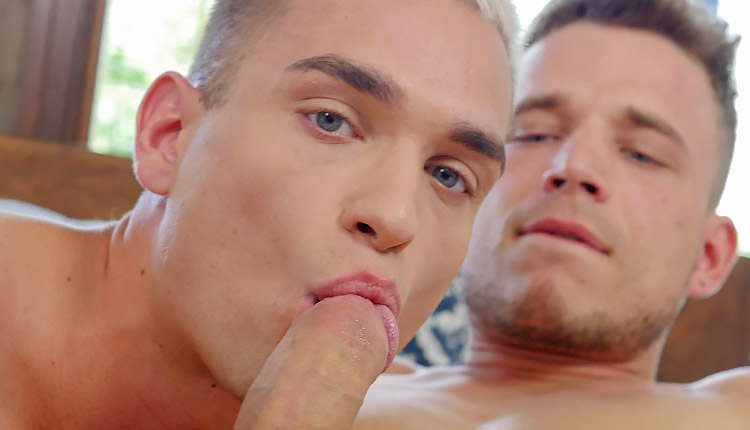 Florian Mraz nails Nico Vegas
Florian tops Nico in 'Deep in the Peeper' from Jawked.
Florian Mraz catches Nico Vegas spying on his solo jackoff, and the kinky spy is soon on the bed, face-fucked and gagging. Florian plunges his cock between Nico's cheeks, his bareback meat pumping Nico's hole. It's an aggressive pounding, and Nico's own pale dick soon splashes a mess of milky juice over himself before Florian slings a fountain of cum over his bottom buddy.