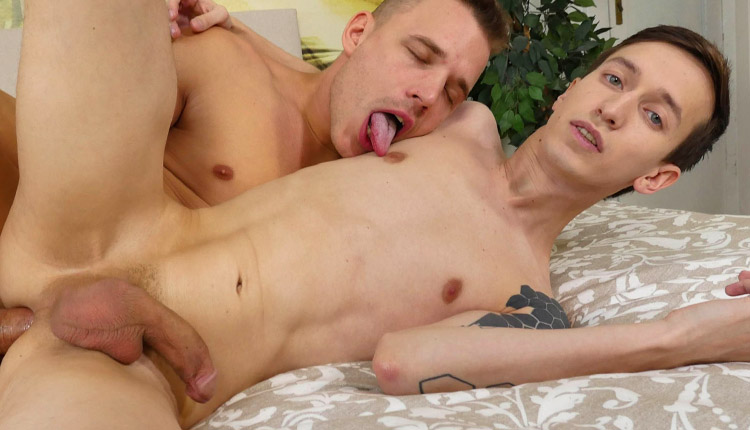 Gregor Gilead fucked by Florian Mraz
Florian tops Gregor in 'Post-Game Pounding' from Jawked.
Gregor Gilead offers fit young footballer Florian Mraz a little help with his aching muscles, but his hand can't help but slip into the shorts for a grope. Florian welcomes it, giving Gregor his dick to suck before demanding a taste of boner in return, then turning his attention to Gregor's snug little pucker. Florian slides his naked cock into Gregor's hole, spooning the boy on the bed and then giving the twink a ride on his post. Gregor lays back for some deeper thrusting until he's splashed with both their loads.