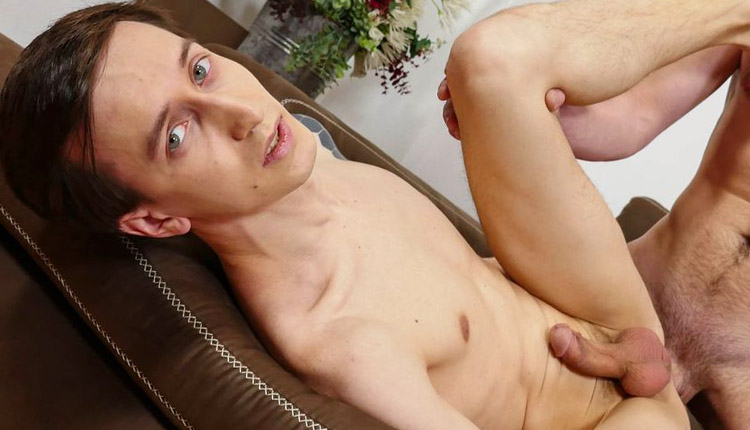 Gregor Gilead fucked by Gary Jones
Gary tops Gregor in 'Finger Pluckin' Ass Fuckin' from Jawked.
Gregor Gilead is strumming a guitar when stepbrother Gary Jones arrives. Their close contact leads to a little tender smooching before Gregor sucks Gary, who returns the favor. Gary's skill at fucking becomes clear when they lay on the couch with Gary's length pumping Gregor's hole. Gregor hops on to take a ride and finally lays back as Gary wanks over his bottom boy's naked body and Gregor's cum spills.