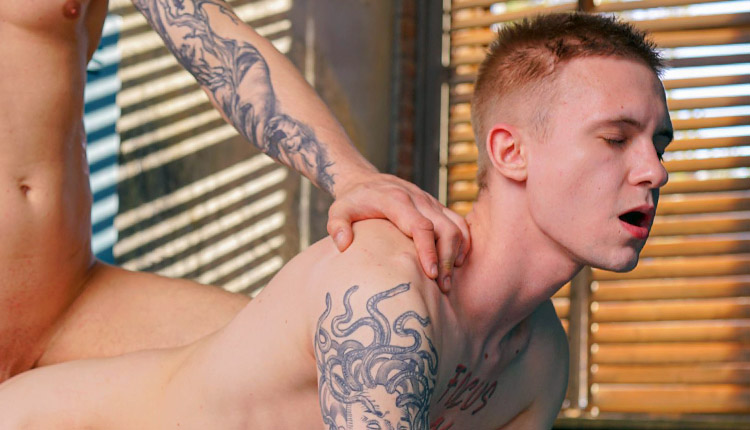 Ivan Kolos fucks Max Gen
Ivan tops Max in 'Locker Buddies' from Jawked.
When Ivan Kolos arrives for his workout, he's soon distracted by Max Gen, toweling himself nearby. With Ivan's cock revealed, it's immediately tempting Max to his knees, his mouth being fucked by the jock top. Max is then fucked hard against the lockers before riding his new friend on the bench, plus a final buggering from behind that ends with shower of semen splashing all over his fucked ass.